AGORA- Kickstarta din kreativa idé
(Projektet AGORA är nu avslutat. Läs gärna mer om vårt nya kickstart-program Makers & Creatives)
AGORA vänder sig speciellt till unga som vill jobba i en av de kreativa näringarna; med design, film, konst, nya media, festivaler, mode eller något annat skapande. Och som vill utveckla ett företag, en förening eller en långsiktig karriär...
Ibland behövs det lite hjälp för att ta passionen vidare till nästa steg. Därför har STPLN tillsammans med fyra andra organisationer startat AGORA. Genom ett årslångt mentorskap, flera inspirations- och utbildningsträffar i Sverige, England, Grekland och Rumänien, ett stort internationellt nätverk och massor av pepp när det är som svårast ger vi idéerna en riktig kickstart!
Utbildningsträffarna leds av organisationer som har lång erfarenhet av utbildningar och initiativ i de kreativa och kulturella näringarna. Så deltagarna får en rejäl skjuts inom affärs- och projektutveckling, finansiering, produktion, event-koordinering, interaktiv projektdesign och social innovation. Bland annat...
2018-2019 kickstartade 15 personer kreativa idéer i Sverige, Rumänien, England och Grekland.
CakeFace Workshops is a creative project delivering ten soft skills sessions to young people aged 16-24 in Islington, London to help inspire and engage local communities to aim higher and reach goals.
By: Merium Bhuiyan
Look Up is a app for supporting the local in your city. It will highlight local businesses, charities and landmarks that anyone living or visiting simply needs to see! A key focus of Look Up is that it is ran by local young people in each community. Pioneered with Yellow House, an arts youth organisation in Liverpool
By: Jonny Hesketh
Life Pool is an online network designed to unite local artists, performers and event organisers; geared towards making the professional life of those in the creative industries more fluid. Going artists, actors, writers, musicians, dancers, directors, venue wonders, curators, producers, choreographers and designers a shared space to 'swim around.' The goal is to dive in, connect with each other and get art on its feet in front of audiences - where it belongs.
By: Adam Baker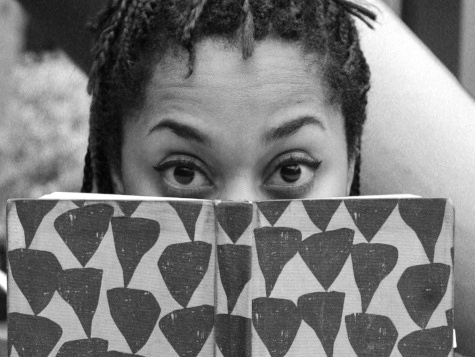 This project aims to provide an alternative platform for learning mathematics. Using influence from artistic practices and Realistic Mathematics Education, a package of workshops and resources will be developed to convey mathematical concepts. These workshops will be delivered in non-educational, community spaces and will be open to all ages. Image: attached (credit: Elmi Ali)
By: Keisha Thompson
Folkkök is a vegan/freegan donation-based brunch that celebrate community through food! Together we make a meal out of saved and own grown ingredients. Most part of the events have a workshop or activity to take part of.
We want to explore sustainable food cooking and use food as a way to bring people together and learn from each others experiences.
By: Tove Niskakari
Sävligheten is a publishing house and a record label based in Malmö, Sweden. Our aim is to combine two fields of art that seldom mix: music and poetry. By offering a selection of carefully handpicked poets and musicians and presenting it together in the form of a zine and casette, we believe a conceptual feeling will emerge. Although the pieces weren't created for each other, something happens when they are combined.
By: Felix Sjöblom
I am interested in merging theoretical knowledge with practical implementation and co-founded the organization Urbana Frirum. In our first project Caroli Park, a former church was temporarily turned into an indoor park. Like this, theory was turned into practice and practice informed our research. Now I am working on a new coaching/workshop concept that incorporates research drive and theory building into project management.

By: Fernanda Jaraba Molt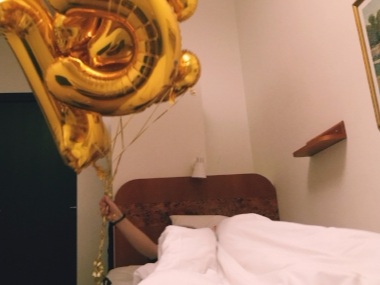 My illness and I are celebrating our 10-year anniversary. During my 29th year of life there is a risk that I will go into a deep depression where I don't want to live anymore, despite loving life. By using the various artistic expressions and tools I have picked up during my 10 years outside of the branch I am exploring my illness and investigating the perfect way in which to be ill.
By: Johanna Hahn
My project aims at creating a dance platform that will encourage independent dancers and choreographers to conduct research and exhibit their work in different frameworks and audiences in collaboration with different fields of art such as visual arts and music.
By: Katerina Giannouli
Mosaic Community Project (GR)
People of different sex, age, cultural backround, abilities and disabilities can work together making a mosaic mural. They can leave their personal imprint while being part of the bigger image. A diverse group of people is reflected on the symbol of unity between different elements such as a mosaic piece always is.
By: Kalliopi Kalaitzidou
Wouldn't it be great if a local showed you to the most interesting cultural spaces and events in town? ArtCrawl Cluj is meant to encourage out-of-towners discover the diverse local contemporary art scene – a guide to the exhibition spaces, as well as the art. Exhibitions, performances, dance and theatre. Your guide will be Helga, an art history major and passionate art mediator.

All tours include art mediation - a facilitated dialogue with the viewer to stimulate personal perspectives on the art.
By: HelgaThies
Samoș is an online platform designed to deliver a freshly curated list of events in Cluj, Romania.
As browsing through Facebook event lists or festival websites with dozens of performances is a time consuming activity for many people, the goal of Samoș is to make this process easier.
By: Oana Grebenișan
Melinen is a textile company based in Athens, GR with 50 years of history. The aim of this project is to expand Melinen's acitivities from products to services. My vision is to create an open space, a meeting point for the creative people, an inspirational space of common ideas. My goal is to share the story of textiles thought raise awareness of recycling and reusing them, reveal the history of the raw materials and explore how we can use them creatively! What textiles means to you?
By:Stephanie Constantopoulos
We cannot allow the monsters in our minds to control us.The aim of this project is to use art, such as painting and SFX makeup to heal phobias.
By working with mental health professionals and travelling all over the world i hope to help people master their fears and live their lives to the fullest.
By: Eleni Spinou